Although pangolins are sometimes found alive, thousands are not so fortunate.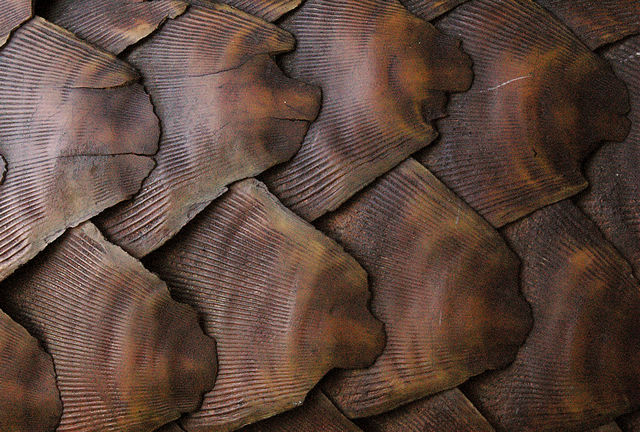 In two separate incidents within a 30-day span, authorities in Thailand and Indonesia have rescued more than 200 pangolins from wildlife traffickers.
On September 25th, nearly 200 pangolins were discovered in a truck when the driver fled after being stopped at a checkpoint in the southern province of Prachuap Khiri Khan, Thailand.
Three days later, 111 pangolins were found stuffed in gunny sacks on a boat near Belawan, Indonesia.
Three had died, but two baby pangolins survived the horrific ordeal.
Thousands of pangolins slaughtered
Unfortunately, not all pangolins are found alive.
The wildlife trade monitoring network TRAFFIC reported that a shipment of 1,732 kg of pangolin flesh and 380 kg of scales were seized by customs officers at Jakarta's Sukarno-Hatta Airport on July 10th.
Just two months earlier, 7.5 tonnes of dead pangolins and scales had been discovered at the Tanjung Priok Port in north Jakarta. The cargo was headed for Vietnam.
Also in May, another 5.9 tonnes of pangolin flesh and 790 kg of scales were found at the Belawan International Container Terminal.
The seizure – which represented 1,795 pangolins – was disposed of last month by Indonesian authorities.
'Break the smuggling networks'
Chris Shepherd, Deputy Regional Director of TRAFFIC Southeast Asia, noted that the pangolin trade had reached "ridiculous levels" and that wild populations were certainly affected.
While he acknowledged that "seizures and arrests are an important part of the fight against the illegal trade", Shepherd also pointed out that authorities need to take efforts much further.
They must find the warehouses, break the smuggling networks and put the kingpins in jail.
TRAFFIC revealed earlier that between 2000 and 2009, at least 30,000 pangolins were confiscated from wildlife smugglers.
The illegal trade in pangolins is driven by demand, mainly from China and Vietnam, where pangolin flesh, scales, and fetuses are consumed as "delicacies" and also believed to have healing properties.
However, there is no scientific evidence to support such claims.
---
Author: Rhishja Larson. Learn more about Rhishja here.
Image: Joxerra Aihartza (Nire argazki-bilduma / own picture) via Wikimedia Commons