Another 50 pangolins destined for Chinese black markets have been seized by officials in southern Thailand.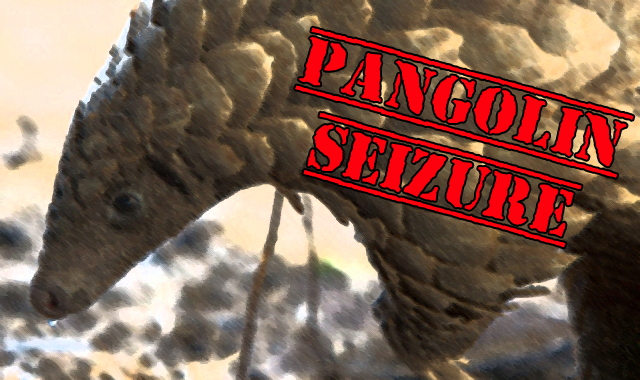 Media reports claim Thai authorities have thwarted an attempt to smuggle 50 pangolins into China via Lao People's Democratic Republic (Lao PDR), a major transit route used by wildlife traffickers.
According to Thailand's MCOT.net, law enforcement officials made the bust earlier this week during a routine stop at a provincial checkpoint.
They found the animals in a truck driven by one of four local men arrested in connection with the crime.
Narathiwat provincial deputy governor, Dechrat Simsiri, said the suspect was on his way to Lao PDR, where he would pass them on to another mule for delivery to China – the world's largest source of demand for pangolin flesh, fetuses, and scales.
One detainee admitted to purchasing the pangolins from a dealer in southern Thailand for around US $31-$38 per kilogram.
Although no media reports indicate the species that the haul was comprised of, it's likely they were mostly (if not all) endangered Sunda pangolins – currently the most heavily traded of all scaly anteaters.
The four will be charged with possession of an endangered species and relocating the animals without permission.
If convicted, the PhilStar reports the men will face imprisonment for up to four years, a fine of 40,000 baht (more than US $1,276), or both.
The incident follows a seizure of nearly 200 pangolins in Thailand just this past September.
Insatiable demand for pangolins
These animals are in high demand in East and Southeast Asia, predominantly in China and Vietnam.
There, the flesh of adults and fetuses are consumed as delicacies and their scales are used to make traditional medicines.
According to wildlife trade monitoring network, TRAFFIC, pangolins are the most commonly encountered mammals in the illegal wildlife trade in Southeast Asia.
Pangolins are not medicine
Like other animal-based traditional Chinese medicines, pangolins' body parts and scales are superstitiously used as somewhat of a "cure-all" remedy for things like reducing swelling, improving liver function, weight loss, stimulating blood circulation, and enhancing lactation in breast-feeding women.
Some also believe consuming the flesh nourishes the kidneys.
There is no scientific evidence to support any of the medicinal claims made about pangolin body parts.
Rhino horn and pangolin scales, much like our own hair and nails, are chiefly composed of keratin.
Studies have repeatedly shown rhino horn to be void of any curative properties.
Read more about the illegal pangolin trade here.
---
Author:
Sarah Pappin
. Read more about Sarah
here
.
Image: © iStockphoto.com