One pangolin has been saved from certain death.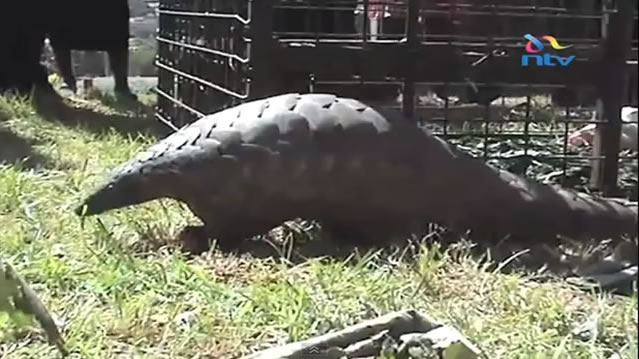 Thanks to the efforts of the Kenya Wildlife Service, a pangolin has been rescued, and one suspect is under arrest.
It was reported by allAfrica.com that the male pangolin was being smuggled from Rimoi Game Reserve to a wildlife broker in Iten town, who has a "link with outside markets".
Check out this video of the rescued pangolin:
Pangolins under pressure
Although the final marketplace of this particular pangolin was not stated, it is worth noting that Africa's scaly anteaters are under more pressure than ever.
Not only are pangolins already hunted for superstitious practices in certain African countries, these harmless mammals are faced with China's seemingly inescapable appetite.
As Southeast and Southern Asia's pangolin populations dwindle, suppliers for the traditional Chinese medicine trade now appear to be looking to the African continent to keep up with the demand.
It was recently noted by TRAFFIC's Dr. Tom Milliken that African wildlife is paying the price of "China's investment drive" across the African continent.
We've reached a point in Africa's history where there are more Asian nationals on the continent than ever before. They have contacts with the end-use market and now they are at the source in Africa.

This is all adding up to an unprecedented assault on elephants and other wildlife.
At the moment, Africa's rhinos and elephants are the most well-known victims of this economic boom from the East.
However, unless China's consumption of wildlife products is halted, Africa's pangolins will soon be suffering the same fate as its pachyderms.
It is estimated that between 40,000 and 60,000 pangolins were slaughtered in 2011, thanks to the demand for pangolin scales, flesh, and fetuses.
---
Author: Rhishja Larson. Learn more about Rhishja here.