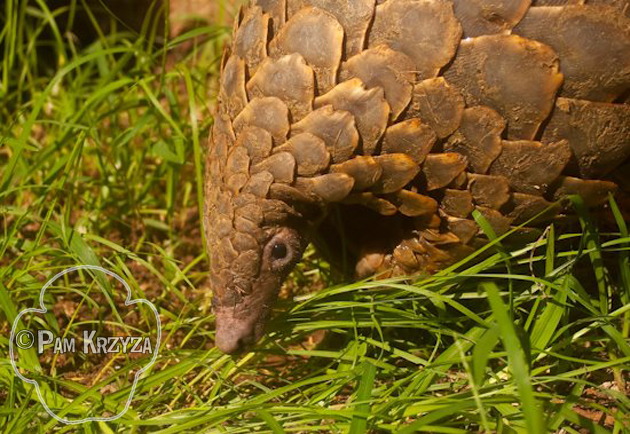 Thai authorities have seized a dozen live pangolins destined for illegal export out of the country.
Pattaya Mail reports that the Mekong Riverine Operation Unit found 28 year-old Pongsak Thongbot carrying the scaly anteaters in his pick up truck last week.
The suspect apparently confessed that he had been hired to transport the animals to an unidentified person near the Mekong river in a southern province, who would then smuggle them over the border.
Pangolins in crisis
Insatiable demand for these insectivorous mammals from East and Southeast Asia (particularly from China and Vietnam) has been the primary factor lending to the demise of all four Asian pangolin species — and now appears to be shifting to African species in the wake of Asia's dwindling populations.
The flesh of adults and babies is considered a delicacy amongst consumers, while the animals' scales are used as an ingredient in superstition-steeped traditional Chinese medicine.
Such pangolin concoctions serve as a "cure-all remedy" for things like reducing swelling, improving liver function, promoting weight loss, stimulating blood circulation, enhancing lactation in breast-feeding women, and have even fallaciously been claimed to cure cancer.
None of the medicinal claims made about the critters and their body parts have been backed by science and in fact, their scales are primarily composed of keratin — the same protein that makes up rhino horns and human hair and nails.
As peer-reviewed lab studies have found rhino horn to be void of medicinal properties, one can assume the same holds true for the pangolin's keratinous scales.
In 2011 alone, an estimated 41,000-60,000 pangolins are believed to have been removed from the wild for these purposes.
It appears the demand for scaly anteaters is being stimulated by China's highly controversial "medicinal use" pangolin farming ventures.
---
Author:
Sarah Pappin
. Read more about Sarah
here
.
Image ©Pam Krzyza
Want to help? Check out our pangolin t-shirts: Project Pangolin is contributing $2.00 per t-shirt or hoodie to Education for Nature-Vietnam.