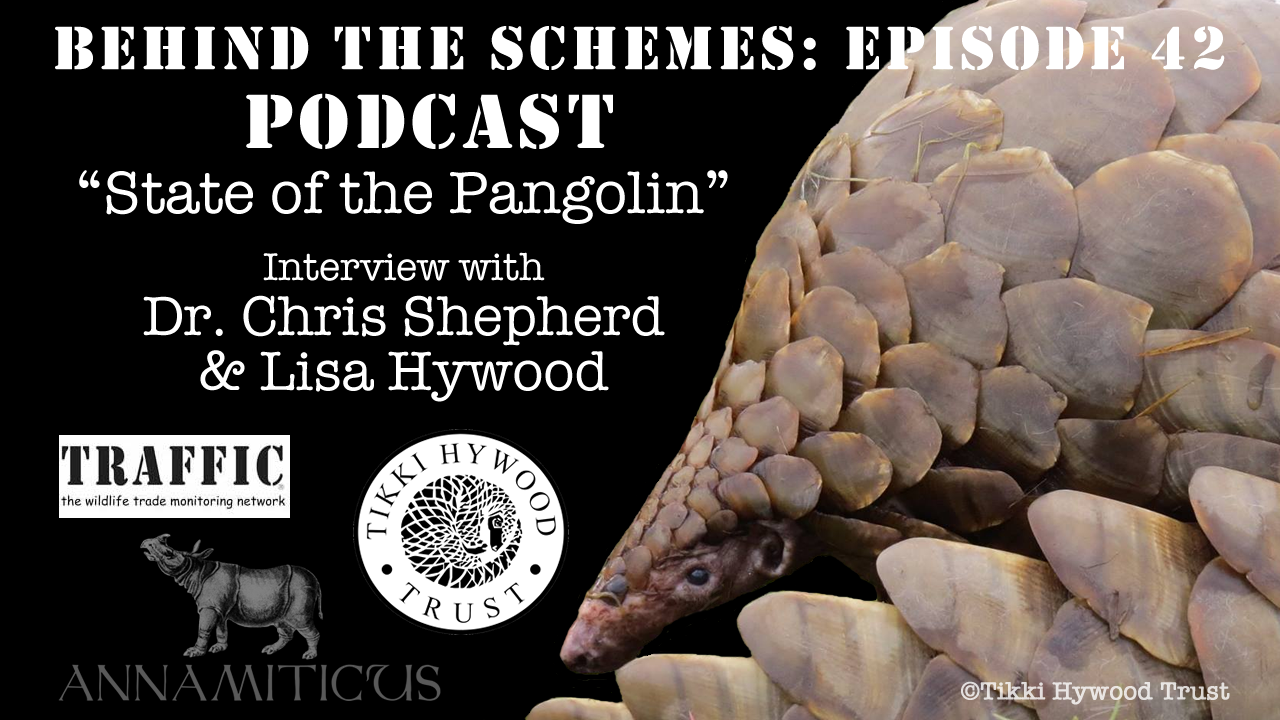 State of the Pangolin: Tune into Episode 42 of the Behind the Schemes podcast for an exclusive interview with Dr. Chris Shepherd and Lisa Hywood.
2016 has so far been another deadly year for pangolins, but there is hope: Coming up in September, at the 17th meeting of the Parties to the Convention on International Trade in Endangered Species (CITES), a total of four proposals covering the transfer of all eight pangolin species from Appendix II to Appendix I will be considered. The United States is co-sponsoring the pangolin proposals along with five key pangolin range countries: India, the Philippines, Vietnam, Nigeria and Senegal.
Have a listen to what Dr. Chris Shepherd, Regional Director, TRAFFIC Southeast Asia, and Lisa Hywood, founder of Tikki Hywood Trust in Zimbabwe, have to say about the State of the Pangolin.
---