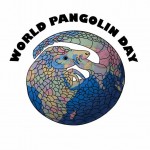 The first World Pangolin Day was celebrated in February 2012.
World Pangolin Day day is an opportunity for pangolin enthusiasts to join together in raising awareness about these unique mammals — and their plight. Pangolins are unfortunately one of the most frequently encountered mammals in the illegal wildlife trade.
Everyone is invited and encouraged to participate in World Pangolin Day! The aim of World Pangolin Day is to draw as much attention to pangolins as possible, since they are relatively unknown outside of Africa and Asia.
For questions about World Pangolin Day, please drop me an email: rhishja (at) annamiticus (dot) com
In August 2015, the World Pangolin Day website was merged with the Project Pangolin website as part of the nonprofit organization Annamiticus.
---
Rhishja Cota-Larson, Founder of the educational nonprofit organization Annamiticus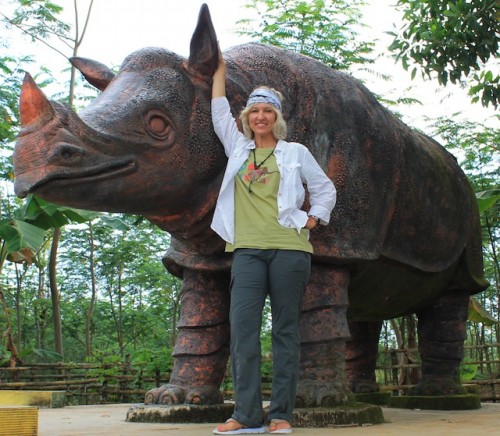 Rhishja is a Wildlife Trade Consultant, and the Founder of
Annamiticus
, host of the
Behind the Schemes
podcast on iTunes, author of the book
Murder, Myths & Medicine
, a writer for the environmental news blog
Planetsave
, and Wildlife Trade and Trafficking Consultant for the upcoming documentary
The Price
. She has been researching and writing about wildlife trafficking since 2009.
Rhishja has journeyed to the streets of Hanoi to research the illegal wildlife trade, and to the rainforests of Sumatra and Java to document the world's rarest rhinos. At CITES meetings, she advocates in favor of protecting endangered species from economic exploitation.
Her work has been referenced by diverse sources, including Mongabay ("Pity the pangolin: little-known most common victim of wildlife trade") The New York Times, Antique Week, and Consultancy Africa Intelligence. She has been interviewed on Mongabay ("Belief and butchery: how lies and organized crime are pushing rhinos to extinction"), "The Wildlife" radio talk show, and BBC World Business Report.
Rhishja is a Stanford Certified Project Manager (Stanford Center for Professional Development, Stanford University) and received her BA degree in Government from California State University, Sacramento.
---
Annamiticus is organized and operated for educational purposes within the meaning of the Internal Revenue Service Code section 501(c)(3). We are working to stop the economic exploitation of endangered species.
If you would like to support our work, you can make a donation securely online:
---